Posted by
admin
on Jun 30th, 2015
3105 Views
ZHILIAN  mold making is the professional processing,has the strong mold making teams equiped with precision molding making machine and mold design teams. The mold making machining process are the most advanced.
Mold Making Mentalities are the most important, it is because the mold making 1st step is plastic parts' model analyziz and mold design. If there is no deep analysing to the plastic part design, if the mold design is not good enough.  How can we do a good mold making?
Mold making technologies are included mold design, it is came from mold making experience and the understanding to mechanical, the knowledges to steel and plastic.
After the correct mold designed, we need precise mold making machines and equipments to do all the components according to their dimension tolerance. To do all the molding line, curve and corners accurate.
Mold making Dimension Controlling
The precision mold making machine, and correct machining process can not guarantee 100% dimension correct. We need strong controlling to any tooling result to be sure that all the machining results are within tolerance.
Mold making Mass Production Simulation
When the molds components was assembled, it is not meaning that we have finished the mold making, we need to run the mold on the molding machine to be sure that the molds are suitable for high speed injection molding and stable dimesion molded plastic parts. After long time running, if there is none damage and none other problems, then we can say we have finished this mold making.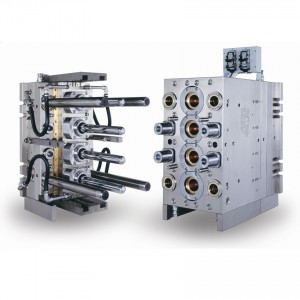 Posted by Mandy Tang
E-MAIL:  sales01@zhilianmould.com
SKYPE:  live:740851003
WEB:  www.zhilianmould.com  www.zlmould.en.alibaba.com