Posted by
admin
on Jun 3rd, 2015
2804 Views
If you have been involved in moldmaking for a long time, you know that the concept of "integrated CAD/CAM" is not new. Using CAD data as input for machine tools was being done on a rudimentary level as far back as the early 1970s. But recent advances in CAD/CAM integration have increased its value.
Many moldmakers are aware of the time-saving benefits integrated CAD/CAM offers in its use of design geometry as the basis for tool paths. However, there are additional benefits that extend beyond associativity, where changes to a design can automatically update the tool paths. This is a great functionality, but what if each time you began a new project you were able to quickly identify a similar mold that you had already manufactured, and in retrieving that mold you also retrieved the entire process plan—the description of every step involved in the mold's production, from raw materials to finished product?
Imagine being able to adapt and reuse routings that included tool definitions, feeds and speeds, inspection steps, and execution time (see Figure 1). Or let's say you have made several molds in the past that are somewhat similar to the new one. Your search identifies all of them, allowing you to compare all of the process plans and pick the most appropriate one to adapt for the new project.
This scenario is possible today with software advancements that allow manufacturers to speed up new mold creation by reusing existing routings instead of beginning each mold from scratch while trying to find existing designs and manufacturing plans.
3D Shape Search
A major software development is 3D search functionality, which makes it possible to find existing molds by their shape. Conventional searches are based on metadata or attributes, and require strict conformance to naming conventions. In contrast, searching by 3D shape enables similar parts to be found, irrespective of name or classification, and the search can be seeded with a completed part or a coarse partial design. This can help users accurately estimate design costs and ultimately reduce unit costs.
Moldmakers tend to work under the assumption that each mold is unique and there is not a lot of carryover from one project to the next. 3D search functionality helps reverse this assumption, enabling users to quickly identify similar molds and reuse information from previous projects. Because 3D shape search engines locate existing molds so quickly, moldmakers can more easily take advantage of expertise developed during previous projects.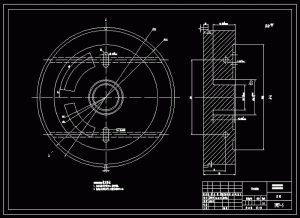 Posted by Mandy Tang
E-MAIL:  sales01@zhilianmould.com
SKYPE:  live:740851003
WEB:  www.zhilianmould.com  www.zlmould.en.alibaba.com