Posted by
admin
on Nov 18th, 2015
2340 Views
Established in 2011 , Zhilian mould company supplying  design of plastics,plastic mold making and custom injection moulding service with a big plant in Huangyan (also called Chinese plastic mold town with over 3 thousands Chinese plastic mold companies and manufacturer).
Today, it employs many employee who own much rich plastic mold making experience and has 3000 m² plant with Advanced Equipment (high speed CNC(over 20000rpm), EDM(electrical discharge machining), engraving machine,slow wire cutting machine, grind mchine, radical drills machine and gun drill machine,…) to build plastic mold with the tight tolerance.
There is one of stool mould made by zhilian mould:
plastic stool mould
cavity:1
Runner system: Hot runner systme
mold cavity steel:P20
mold core steel:P20
Plastic material:PP
Cycle time:40 Secs
Delivery time:35 days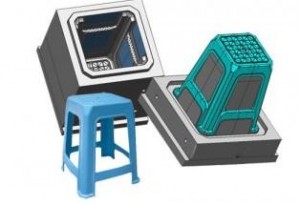 If you are interested and have any question, welcome to contact with me.
Posted by Margaret
Company Name: Huangyan Zhilian Mould &Plastic Co.,Ltd
Website: http://www.zhilianmould.com
Email:sales03@zhilianmould.com
Skype:live:759491603
Tellphone:0086-153-5656-2755
Fax:0086-576-81116175