Posted by
admin
on Aug 14th, 2015
2730 Views
PC chair molds maker, zhilian mould company has strong ability to offer top quality standard PC chair molds, PC stool molds, PC chair mold without arms, PC table mould mold and so on.
For a successful PC chair mold, from product design, mold design, mold tooling technology choosing, every step is very important. How to reach a high quality PC chair mold in china?
I convince zhilian mould company could be your best choice on this. For a new PC chair design, it would make mold flow analysis to check PC chair theory flowing with right PC material melt flow index, to see if PC chair design would have shortcomings on chair thickness and material forming. The molding draft in product is also critical issue to avoid future PC surface scratches. During PC chair mold design process, zhilian mould company will discuss the best way for cooling, parting line making. For cooling, they use oil pipe and oil nozzles and make cooling channel as even as possible, especially for PC chair which surface is in curve shapes. PC chair need to run at 70-85 degree mold temperature to make chair surface with absolutely transparent. If for PC production, it is better to use special robot for PC chair picking up.
If you are interested in, welcome to visit zhilian mould company.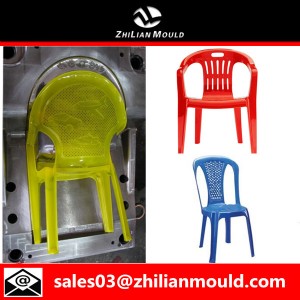 posted by Margaret
Email:sales03@zhilianmould.com
SKYPE ID:759491603
WhatsAPP:15137640178
Web:http://www.zhilianmould.com